When Miss "W" showed up for her boudoir session, she had a little bit of everything. She had some lingerie, a few dresses, a floral slip, a clubbin' outfit, an oversized shirt, cowboy boots, "stripper heels", and accessories. I knew this was about to be a fun and diverse shoot! It did not disappoint!
When I first met Miss W about a year and a half ago, I was a new client of hers. She's the business owner of a local establishment that I frequent. We chatted about what I do and she mentioned she wanted to have a shoot! We talked a little more about it each time I came in. Eventually she pulled the trigger and booked. I'm pretty ecstatic that she did...aren't you!?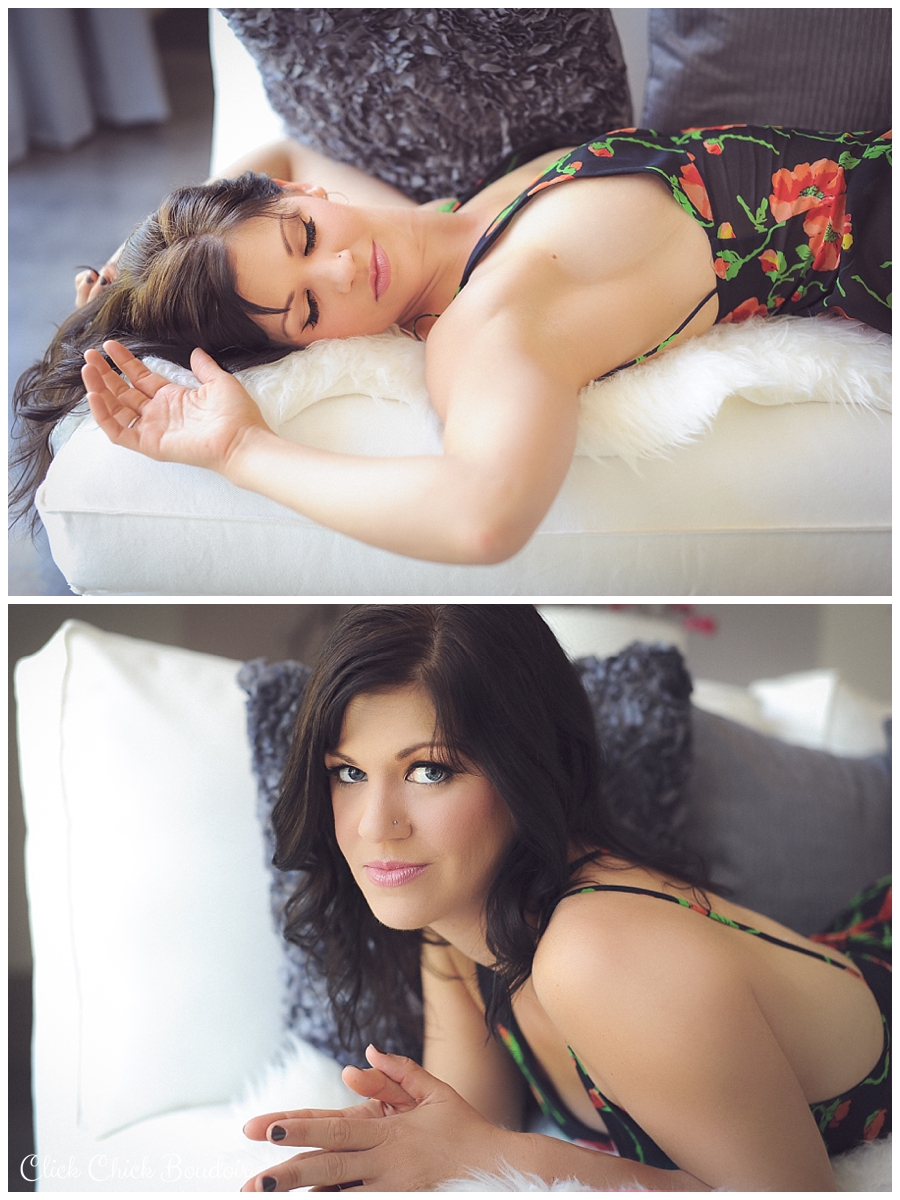 Isn't she just lovely?! We had so much fun and could have easily shot all day! A giant high-five to Miss "W" for really rocking out her shoot! It was amazing how many images we were able to get in less than an hour!
Yet another face well-done by my makeup artist, Lauren of Hint of Shimmer, too!! <3
Psst! Hey you! You've been thinking about it long enough. Time to pull the trigger! Let's chat about your shoot, dahhling!