I'm about to share a doozy of a blog post with you. Miss "L" here, was yet another reminder of why I chose Boudoir Photography as my career path. Her shoot was easy, breezy, and effortless (more effortless for me than for her...she had to do a lot of back arching!). She was an absolute GODDESS in front of the lens. Even looked quite a bit like Scarlett Johansson.
She could be a model...
...but she's not. She's the mom of the most precious little girl, a business owner, and has really impeccable taste in shoes and lingerie (as you'll soon see.)
What's more than that, though, is that she was SO much fun to be with and her words about her experience brought me to tears. Again. Yeah yeah, I cry a lot lately. But man, it really resonated. I know I preach how important this is to women, but I'm always surprised by how different their backgrounds/stories, yet how similar their response to their images was and how it's changed them.
I'm going to stop blabbering because this client's words says more than enough...oh...and then there's the photos!
"Three years ago, I was sitting on my couch watching my almost one year old walk around and make a mess of everything. I was thinking about how easy this little human changed my life and my body. Then, I got a text from my best friend that said, "we should do boudoir shoots!" I laughed. Yeah, definitely not going to do that.
I was not back to my pre pregnancy weight and wasn't about to run around in almost nothing taking pictures. I told my husband about it and he said that I should because I deserve to feel sexy and confident. The problem was, I did not feel sexy or confident and wasn't sure pictures would help that.
Fast forward 3 years, I stumbled upon Click Chick's website. I was immediately lost in the images. These women were gorgeous and elegant and classy. I could never be those things, right? The next week, a friend of mine posted some of her images to Facebook and I instantly noticed they were taken by Kara. SHUT UP.
As fast as my little fingers could work, I began emailing with Kara! Did she just call me "Dahhling"? Yes. Well all right, this may not be so bad. I decided that night I had to book my session, claiming it was going to be an anniversary gift for my husband. If not now, when? That's what I kept telling myself.
I booked my shoot several months in advance so I would have time to pick the perfect wardrobe and work up the nerve to be in front of a camera. The day finally arrived. I was nervous, anxious, and a little worried about whether I would be able to do this or not. Would the pictures turn out okay? Would she like me?
As I walked up the stairs, I seriously thought about turning around and leaving. That would have been the biggest mistake of my life. I opened the studio door and there was the cutest, sweetest little blonde with the biggest smile coming right at me. As soon as she put her arms around me for a welcome hug, I immediately started to relax. I cannot even explain how relaxed and comfortable I felt from the beginning, even before hair and makeup.
I sat down for hair and makeup and had the best conversation with the most amazing makeup artist I have ever known. After that, it was time to start. Kara told me exactly what she wanted me to do. She made the shoot extremely easy, (well, maybe not easy because some of those poses HURT! haha) comfortable, relaxed. She also has a way of making you feel like you're a supermodel. Not even kidding. I walked out of my shoot feeling like I just won Miss Universe.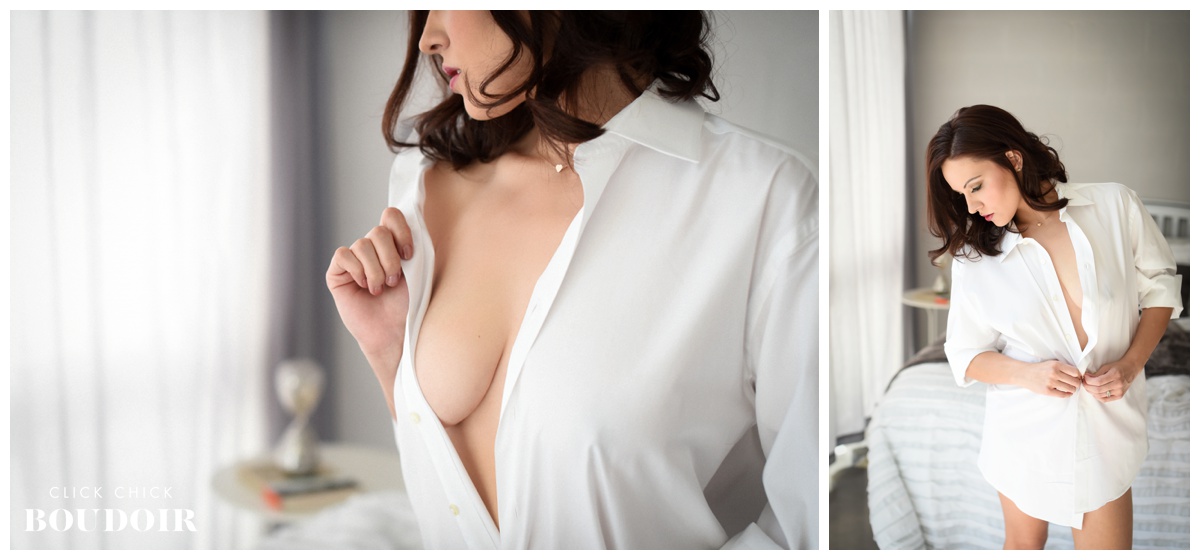 When I got home, my husband said, " you look different!" I said it was the makeup. He said, "nope. That's not it." That night I got a sneak peak. I died. I thought to myself, that's not me. It can't be. Oh, but it was!
I (not so) patiently waited for my reveal. I arrived 30 minutes early. As I sat in my car, I kind of started to hyperventilate. I was approximately 154258% more nervous to see my pictures than I was to actually take them. Such a strange feeling. I opened that studio door one more time and there was that adorable little blonde firecracker again. I like her.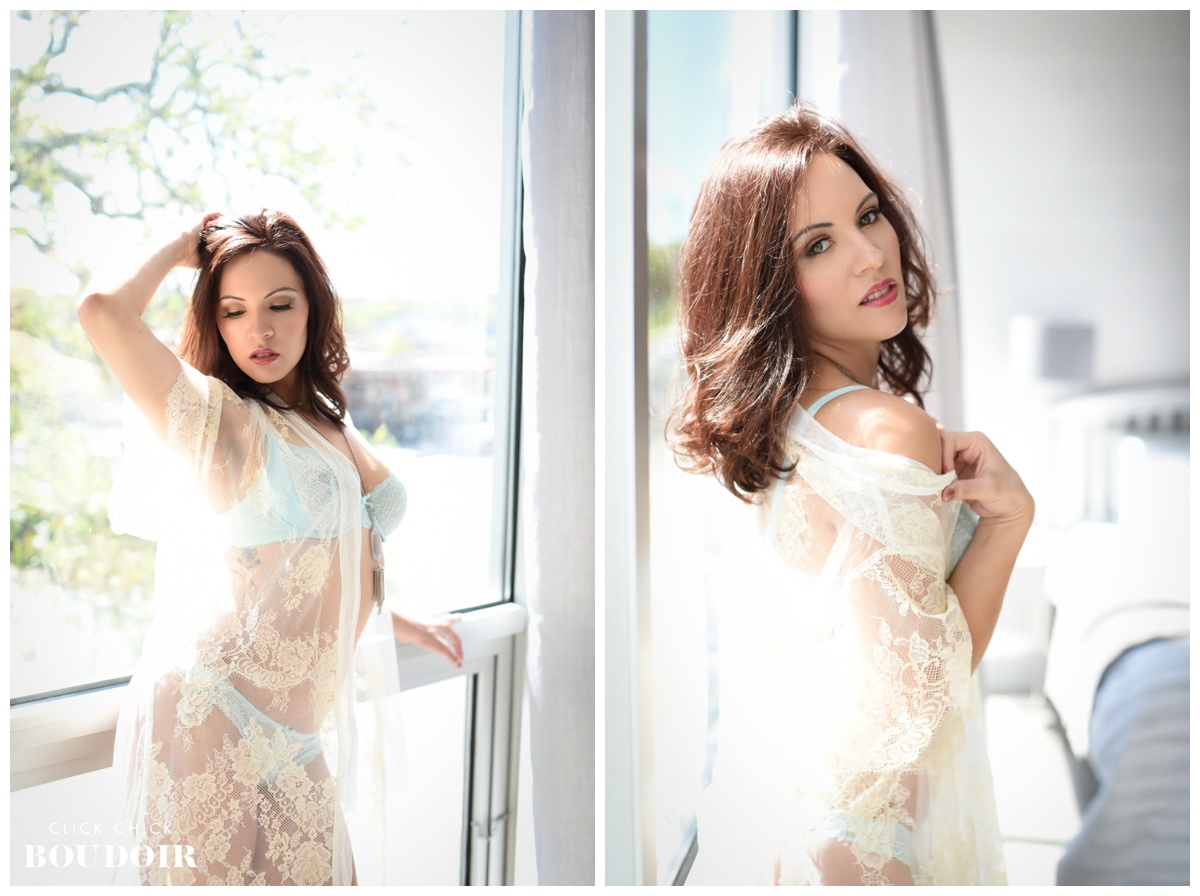 So we sat down, she woke up her computer and BOOM, there I was. My heart started racing, I wanted to scream. I wanted to cry. I wanted to have every single image printed. I wanted wall paper made out of these images. I did it. This was me. As Kara scrolled through, I lost my words. I couldn't speak. I was speechless. (obviously, that never happens).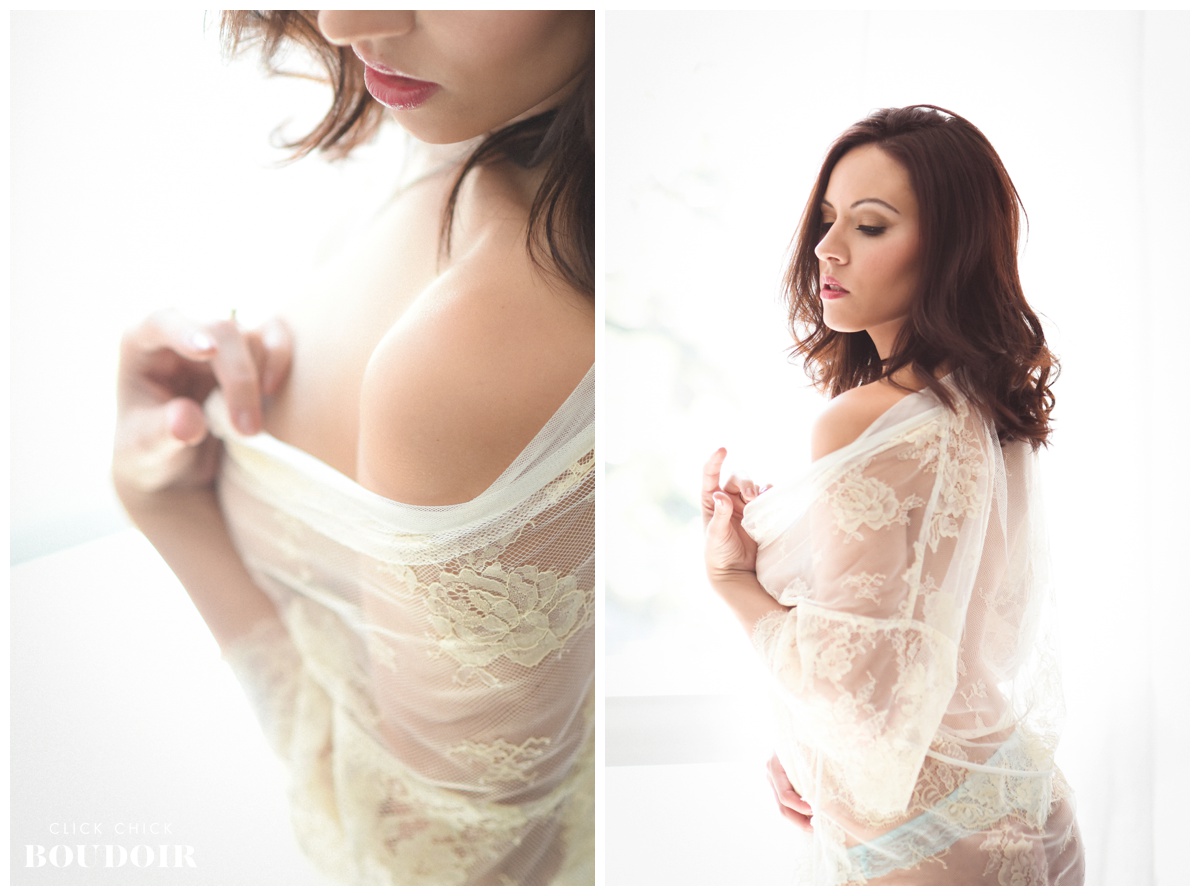 These pictures showed me that I was more than just a wife and mother. They showed me that I am a woman with so much more to offer. What started out as a gift for my husband, ended up changing my life. Confidence is the number one word out of my mouth when anyone asks about my images. Confidence.
" You've always had the power my dear. You just had to learn it for yourself."-Glenda, the good witch. THANK YOU IMMENSELY, Kara for being my good witch. I cannot wait to do it all over again!!!!!!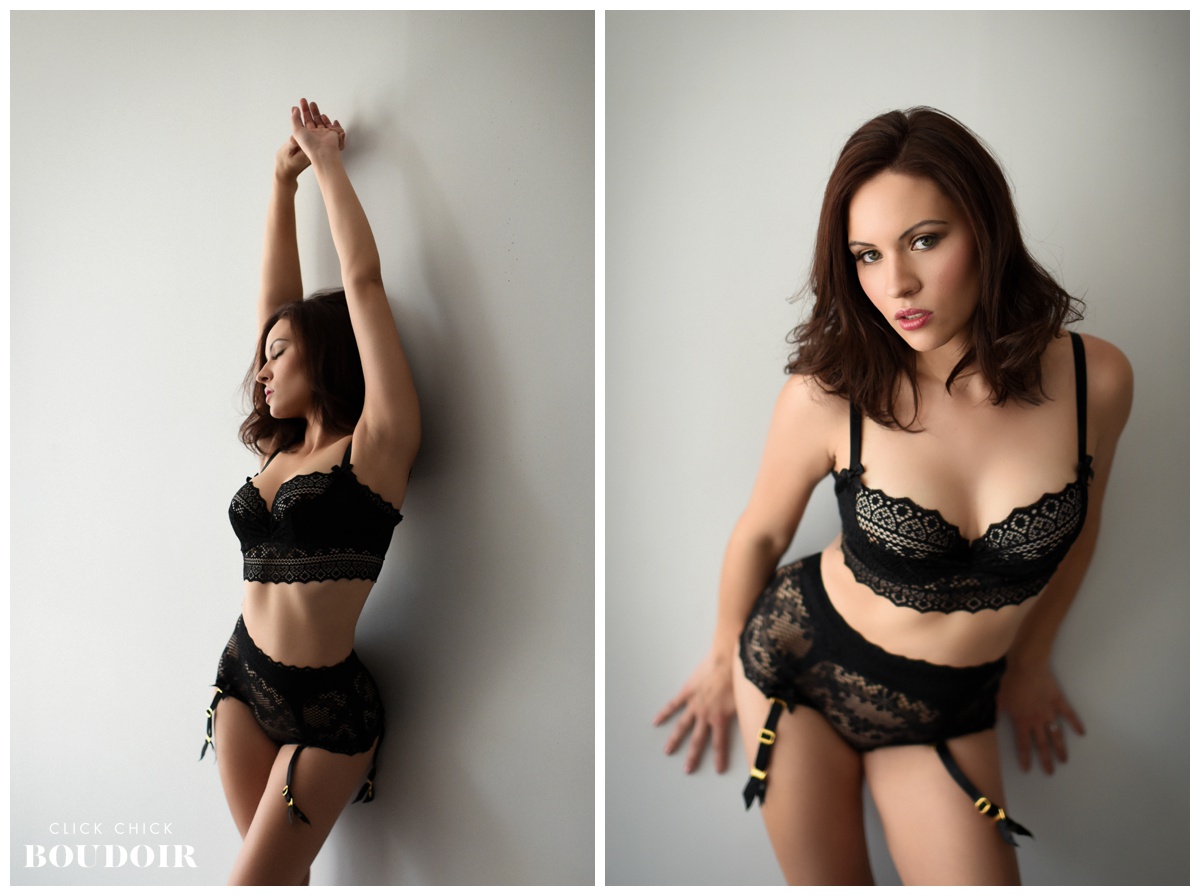 I am so grateful that Miss "L" found her way into my studio... and even more grateful that this experience was exactly what it was supposed to be for her, and then some!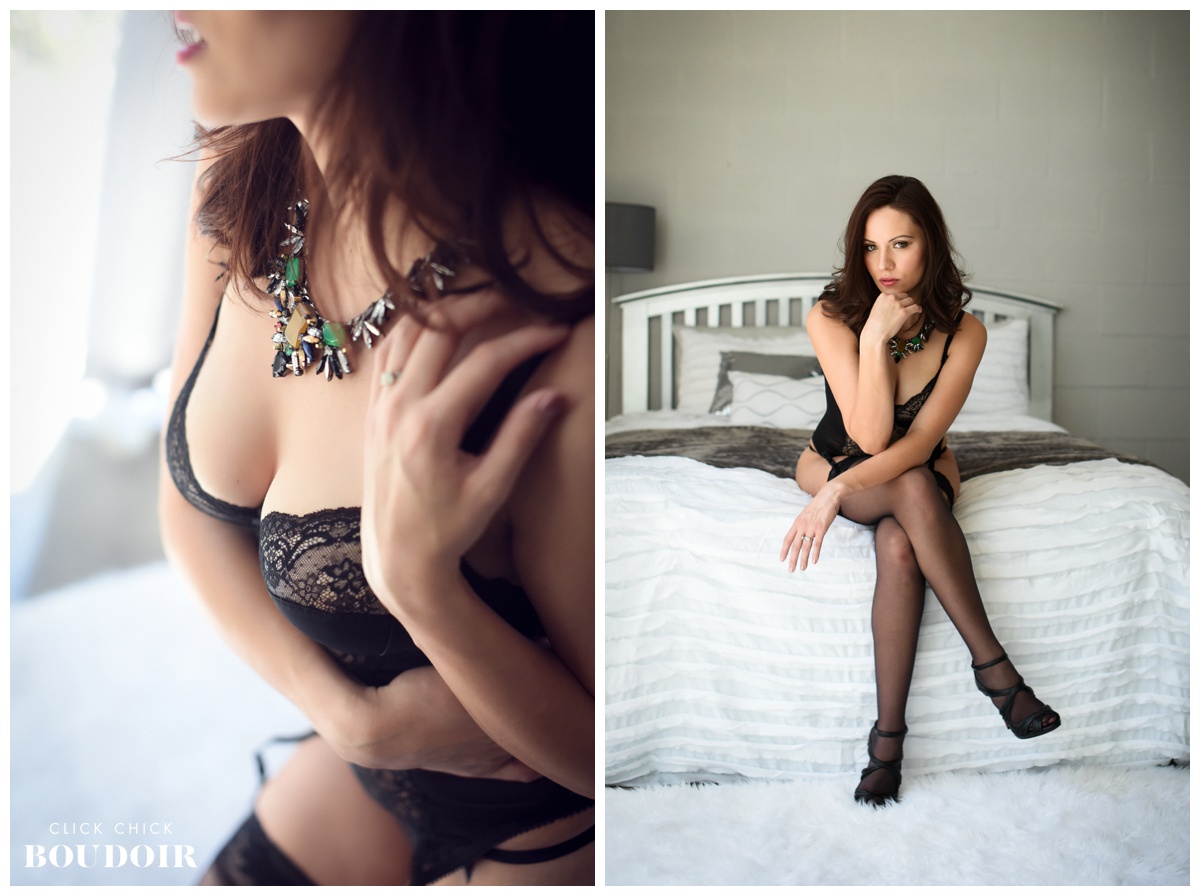 I've said it a million times before and I will say it over and over again: This is NOT about sexy photos. It's about showing yourself that you are AMAZING. You can be confident, powerful, gorgeous, feminine, and a badass all at once.
Let me show you.
IF YOU'VE BEEN PUTTING IT OFF, STOP IT. JUST STOP IT. LET'S CHAT ABOUT YOUR BOUDOIR EXPERIENCE! I'M READY TO SHOW YOU WHAT YOU'VE GOT!